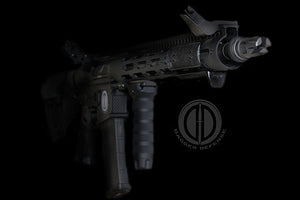 How to Legally Ship Firearms…
Author: Dagger Defense
Some people, even licensed dealers (FFL) have a misunderstanding regarding the shipment of firearms. I will attempt to make a quick reference for who can ship and what can be shipped when it comes to firearms. This article will pertain mainly to non-licensees, which probably means you (if you are not a licensed dealer or FFL). THIS IS NOT LEGAL ADVISE, CHECK WITH PROPER LEGAL AUTHORITIES BEFORE YOU DO A
NYTHING RELATED TO THE SHIPMENT OF FIREARMS!!!
I will break this down into some easy categories as to make this simple. Additionally, I will include the references as you rarely see this in gun blogs or chat forums. As an aside, please be careful what you read in certain chat forums as some of the opinions are just that, opinions. Be wary when people post, "my friend said", or, "I heard from a guy" when it is in regards to gun laws. This is how bad rumors are spread and continue to fester, when in doubt, check the laws, policies, etc that pertain to your question.
Shipping via the United States Postal Service:
-Yes, pistols can be mailed via the US post office, but ONLY by a licensed dealer.
-Yes, a non-licensed dealer can ship rifles and shotguns through the US post office to another non-licensed dealer, ONLY if it is within the same state! However, "the Postal Service recommends that long guns be sent by registered mail and that no marking of any kind which would indicate the nature of the contents be placed on the outside of any parcel containing firearms."
-Yes, a non-licensee can mail rifles and shotguns out of state, ONLY to an FFL (licensed dealer).
" A nonlicensee may mail a shotgun or rifle to a resident of his or her own State or to a licensee in any State." -BATFE
Shipping via contract carriers:
-Yes, as a non-licensee you can ship pistols through a contract carrier, but ONLY within the same state.
-Yes, as a non-licensee you can ship a pistol out of state, but ONLY to a licensed dealer. The BATFE states, "In addition, Federal law requires that the carrier be notified that the shipment contains a firearm and prohibits common or contract carriers from requiring or causing any label to be placed on any package indicating that it contains a firearm."
"A nonlicensee may ship a firearm by a common or contract carrier to a resident of his or her own State or to a licensee in any State. A common or contract carrier must be used to ship a handgun." -BATFE
-And as an added bonus, "A person may ship a firearm to himself or herself in care of another person in the State where he or she intends to hunt or engage in any other lawful activity. The package should be addressed to the owner. Persons other than the owner should not open the package and take possession of the firearm." -BATFE
REFERENCES:
[18 U.S.C. 922(a)(2)(A), 922(a) (3), 922(a)(5) and 922(e), 27 CFR 478.31 and 478.30] BATFE states
Remember, most of your issues come when you ship firearms across state boundaries. Within your own state, however, things are different. Also remember that there are differences with laws/policies when it comes to the USPS and a contract carrier, the main difference is the issue with pistols. As a non-licensee, you cannot ship pistols via the USPS. On the other hand, if you are an non-licensee, you can use contract carriers to ship pistols per the laws mentioned above.
The one thing to take out of this is to always check references when dealing with firearms. You don't want to make a mistake when it comes to firearms and on the other hand you may actually be able to legally do something that you thought was not legal. Please do yourself a favor and others within the firearms community, CHECK YOUR FACTS!!! Do not take the word of your "buddy" or some person on a chat forum, especially when it deals with firearms.
I will attempt to post more fact checking blogs using references in order to educate others within the firearms community. Thanks and remember, NOTHING in this article should be considered legal advice. Before you ship a firearm, you must consult with the proper legal authorities local, state and federal, before doing so!
REFERENCE LINKS:
http://www.atf.gov/firearms/faq/unlicensed-persons.html#relocating-firearms
http://pe.usps.com/text/pub52/pub52c4_009.htm#ep308518
---